Meet Karen Carter Peterson, our peace candidate from Louisiana
Last November, many of us engaged in the elections in a more intensive way than ever before. Peace Action also ramped up its electoral work, supporting dozens of pro-peace candidates. Through our combined grassroots power, we were not only able to oust the disastrous Trump administration, but also facilitate a Senate flip with key support in Georgia. Louisiana's 2nd district presents us with the chance to keep that momentum going by helping elect Karen Carter Peterson. 
Vacancies in Congress have opened up due to appointments by the Biden-Harris administration, and we now have opportunities to fill those seats with pro-peace champions. As we've seen from folks like Reps. Jamaal Bowman, Marie Newman, and Cori Bush, the progressive voice in Congress is growing. Karen Carter Peterson can be another "unapologetically progressive" voice on Capitol Hill.
I invite you to join us in a "Special Election" edition of our Meet the Candidates series on Monday, April 19th at 8:00pm Eastern time. This is a chance for you to hear from, engage with, and ask questions of Karen Carter Peterson, who we are supporting in her upcoming special election. Register here to join her.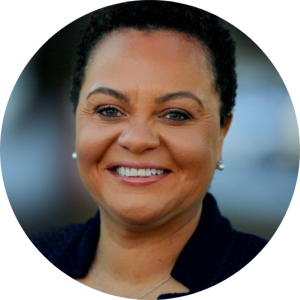 Karen Carter Peterson is running for the Baton Rouge/New Orleans seat vacated by Cedric Richmond. She has served in the Louisiana legislature since 1999 and been "one of the few reliably left-leaning voices in the body." In the aftermath of Hurricane Katrina, she fervently spoke out against the racist policing tactics that blocked, at gunpoint, Black communities from leaving the city during the flooding. In 2012, she used her position as the Louisiana Democratic Party Chairwoman to shift the platform in a more progressive direction.
In terms of foreign policy, she continues to be outspoken for progressive transformation. In her own words: "I believe it's time to bring nearly two decades of unceasing conflict to an end. I believe it was a mistake by President Trump to deploy more combat forces, expanded their missions, and stoke regional tensions. I am committed to ending the forever wars and doing it responsibly … I support prioritizing diplomatic, intelligence, and law enforcement tools, rather than occupying countries and overthrowing regimes to prevent terrorist attacks." You can hear her speak more on these issues by joining us in our Meet the Candidates conversation.
Karen Carter Peterson has the support of Stacey Abrams, as well as the backing of the Congressional Progressive Caucus, whose leaders strongly believe that "she'll be an ally in our shared struggle for progress, justice, opportunity, and equality." Add your support to her race, too, by donating. You can also sign up for a phonebanking shift to make calls and get the vote out for Karen. Together we can get this progressive leader elected!
It's critical that we help Karen Carter Peterson in her race, because her opponent is clearly playing the moderate/conservative lane. He's getting funding from Republicans in the district, and has a "mixed record on gun control and a pretty awful one on criminal justice… He wrote a resolution to condemn the Defund the Police movement, saying that it would cause 'irreparable and lasting damage'… [Troy] Carter's targets of condemnation extended beyond just the defund movement into police reform as a whole, incorporating right-wing language about the dangers of 'handcuffing' police." We can stop this man from adding to the hawkish coalition in Congress. Let's help get Karen Carter Peterson elected.
You can donate to Karen here. And you can join us, live to hear directly from her.
When: Monday April 19th at 5:00 – 5:30 p.m. PT, 6:00 p.m. MT, 7:00 p.m. CT, and 8:00 p.m. ET
Where: Please Register to Join Us on Zoom and pose questions
You can also join us via Facebook livestream.
We hope to see you there!