Promote Peace in the Press! Tell Senate Dems to support diplomacy with Iran, not sanctions and war – Target List and Sample Letters to the Editor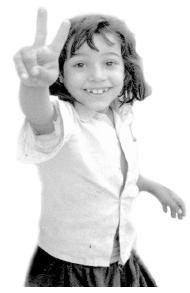 Senate Republicans, aided and abetted by some (even supposedly liberal) Democrats, are dead set on passing legislation to impose new economic sanctions on Iran, which will almost surely scuttle the promising negotiations around Iran's nuclear program. Senators Mark Kirk (R-IL) and Bob Menendez (D-NJ) will introduce their new sanctions bill next week in the Senate Banking Committee. We stopped new sanctions last year and plan to do it again, but we need Senate Dems to hear loud and clear they must support patient, persistent diplomacy, not more sanctions and a push for another Middle East war.
Below is a target list of Democratic Senators, and then two sample letters to the editor you can use to write a letter to your local paper. Please edit and add your own points, but keep it short and sweet! Also please post any letters you get published on this blog.
Senate Democrats Target List:
Tier 1 – Dems who supported sanctions last Senate (13)
Michael F. Bennet (D-CO)
Richard Blumenthal (D-CT)
Cory Booker (D-NJ)
Benjamin L. Cardin (D-MD) [BANKING]
Robert P. Casey, Jr. (D-PA)
Christopher Coons (D-DE)
Joe Donnelly (D-IN) [BANKING]
Kirsten E. Gillibrand (D-NY)
Joe Manchin, III (D-WV)
Robert Menendez (D-NJ) [S 1881 Sponsor]  [BANKING]
Gary Peters (D-MI) [New Senator, made strong statement supporting new sanctions]
Charles E. Schumer (D-NY)
Mark R. Warner (D-VA)  [BANKING]
Tier 2 – Dems who did not support or oppose sanctions last Senate (14)
Tammy Baldwin (D-WI)
Sherrod Brown (D-OH) [BANKING]
Al Franken (D-MN)
Heidi Heitkamp (D-ND)  [BANKING]
Mazie K. Hirono (D-HI)
Amy Klobuchar (D-MN)
Edward J. Markey (D-MA)
Claire McCaskill (D-MO)
Jack Reed (D-RI)  [BANKING]
Jeanne Shaheen (D-NH)
Debbie Stabenow (D-MI)
Jon Tester (D-MT)  [BANKING]
Tom Udall (D-NM)
Sheldon Whitehouse (D-RI)
Tier 3 – Banking Committee Dems who opposed sanctions last Senate (2)
Jeff Merkley (D-OR) [BANKING]
Elizabeth Warren (D-MA) [BANKING]
Please note Democratic senators not listed here are not considered priority targets, mostly because they firmly support continued diplomacy and oppose new sanctions. Senators Boxer and Feinstein from California and Durbin from Illinois, for examples, are in this category, it's fine to write an attagirl/attaboy letter if you like!
Version #1 – Democratic Senator not yet taking a bad position re Iran sanctions or position unclear (Tiers 2 and 3 above)
To the editor:
The Obama Administration and its international partners are in the home stretch of negotiations with Iran to resolve concerns over its nuclear ambitions via patient, persistent diplomacy. A framework agreement to ensure Iran doesn't develop nuclear weapons, in exchange for lifting punishing U.S. and international economic sanctions, is within reach over the next few months, and a final deal could be reached by a June deadline.
Some Senators, even some thought to be liberal Democrats, are supporting a bill to impose new sanctions on Iran, which will almost certainly scuttle negotiations and lead to calls for military action against Iran. That's right, just what we don't need, another Middle Eastern war!
Senator X has wisely [stood with the president, or not yet announced support for new sanctions] taken the position to give diplomacy a chance. An agreement to resolve the Iranian nuclear issue peacefully could well have other benefits in improving U.S.-Iranian economic and political relations, including working together more closely to bring badly needed stability to the region, a key shared interest of the U.S. and Iran.
None of that is likely if new sanctions are imposed by Congress and negotiations with Iran are scrapped. Senator X is wise to stand up for diplomacy, not more war.
Sincerely,
[Your name and address]
Version #2 – Democratic Senator supporting increased sanctions on Iran (Tier 1 above)
To the editor;
What is Senator X thinking regarding diplomacy with Iran? He/she is supporting new economic sanctions on Iran, which might well scuttle the negotiations with Iran led by the Obama Administration and the P5 +1 countries (U.S., U.K., France, Germany, Russia and China). If the talks, which show great promise of reaching a deal to peacefully resolve concerns over Iran's nuclear program by this summer, fall apart, Senator X will have helped lay the groundwork for yet another war in the Middle East. Surely the senator must understand this.
The American people [or the people of your state] don't want another war. Neither do Iranians. Iranian President Rouhani, dealing with his own difficult domestic political constituencies, has floated the idea of taking a prospective nuclear deal to his people via a referendum. What a terrific show of democracy that would be! And it would no doubt win in a landslide. Iranians want an end to the severe economic sanctions crippling their economy and, like the majority of the world's people, have no use for nuclear weapons.
It's clear some powerful Iranian hardliners oppose a deal. Why is Senator X making common cause with them, instead of standing with their own party's president, and the people of [your state]? The Senator needs to hear from [Marylanders, New Yorkers, Michiganders, New Jerseyans etc.] to get on the right side of this issue by supporting diplomacy, not further sanctions and a push toward war.
Sincerely,
[Your name and address]