Action Alert: Call the Senate in support of Syrian and Iraqi refugees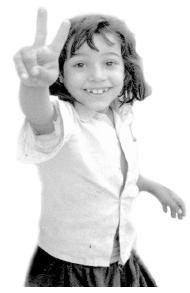 Last week, the House of not always so Representative(s) voted for the misnamed American Security Against Foreign Enemies (SAFE) Act, aka the stiff the Syrian and Iraqi refugees bill to put more hurdles in the way of desperate people fleeing wars and carnage for which the U.S. bears much responsibility. Forty-seven Democrats joined all but two Republicans in supporting this fear-mongering wrong-headed reaction to the recent tragic attacks in Paris. The vote in the House is right on the cusp of the 2/3 majority needed to override a promised presidential veto.
We can't let the Senate make the same mistake. While Senate Minority Leader Harry Reid says he will keep a similar bill from even being voted on in the Senate, we need to raise our voices, especially as the issue could be attached to a must-pass Omnibus spending bill in a few weeks, even if the Senate doesn't vote on the anti-refugee bill.
Please make two calls to your Senators today. You can reach their Washington, DC offices via the Congressional switchboard at 844-735-1362.  As Congress is in recess for the Thanksgiving holiday, you may have better luck calling their home offices. You can find those phone numbers on your Senators' websites or via links from this pagehttp://www.senate.gov/senators/contact/
Please tell your Senators to oppose any and all attempts, such as the House bill, to make it harder for refugees from Iraq and Syria to come to the U.S. Instead, we should not only welcome but provide more assistance to refugees.
The moral stakes are simple — the golden rule on a global scale. What would we want for our families if our communities were torn apart by unthinkable violence?  The United States has a proud tradition of welcoming the persecuted. Now is no time to turn back on that tradition.

Please call the Capitol Switchboard now: 844-735-1362. Urge your Senators to vote no on bills that would stop the US from welcoming these refugees.
Thank you in advance for your compassionate action.
Peacefully Yours,
Kevin Martin
Executive Director
Peace Action
P.S. Check out Peace Action West Executive Director Jon Rainwater's excellent article on Huffington Post from last Friday.