Peace Action Statement: Tillerson Advances & Trump Suggests Stealing Oil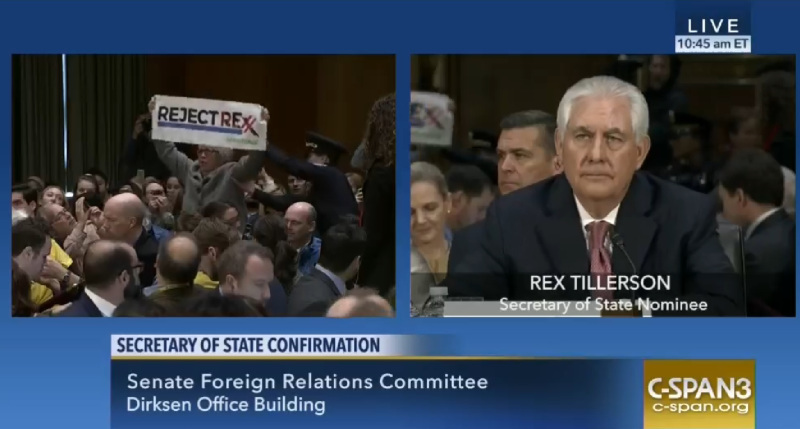 Today the Senate Foreign Relations Committee voted 11-10 on a party line vote to report Rex Tillerson favorably out of the committee. This vote marked a strong break with a long tradition of recommending Secretary of State nominees with clear bipartisan support. The vote now heads to the Senate floor.
Peace Action Executive Director Jon Rainwater released the following statement is response.
"The Senate just moved one step closer to handing Exxon the keys to U.S. foreign policy. Putting Tillerson at the helm of the State Department telegraphs to the rest of the world that when Trump says "America First" he really means grabbing global resources for corporate profit. Trump's crude comment — pun intended — about a new Middle East war and a second chance to steal oil puts an exclamation point on this message.
"Tillerson's rocky confirmation hearing revealed a penchant for military threats and a woeful lack of knowledge about human rights and diplomatic tools. Tillerson supported an aggressive military posture against both Russia and China in the space of one hearing.  After over 15 years of war, we need a chief diplomat whose first instinct isn't saber-rattling. Exxon under Tillerson was complicit in or directly responsible for egregious human rights violations in the countries it operated in. Given that record, Tillerson is the last person we should put in charge of U.S. human rights programs. 
"Senators should put the interests of the American public first and vote no against the nomination on the floor of the Senate."