Direct Action in Washington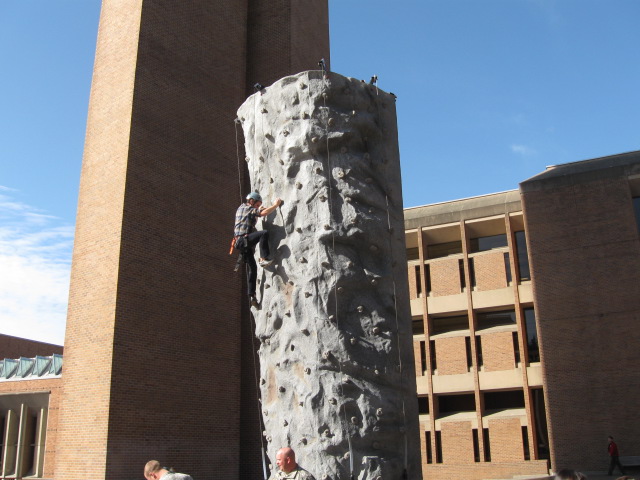 Someday I'll learn not to try to pull off a protest in 24 hrs, but not soon. The event was quick, fun, and fruitful. Michael climbed the wall, opened up the banner and told Red Square why. The recruiters were not at all prepared for it (one even offered Michael an ARMY t-shirt. Everyone who does the climb gets a shirt), and we met several people who were intersted, including one from a just-forming campus peace group. A Seattle Post-Intelligencer reporter came, but arrived too late. We'll invite him to the next event.
We're doing it again Thursday, at noon. We hope to have other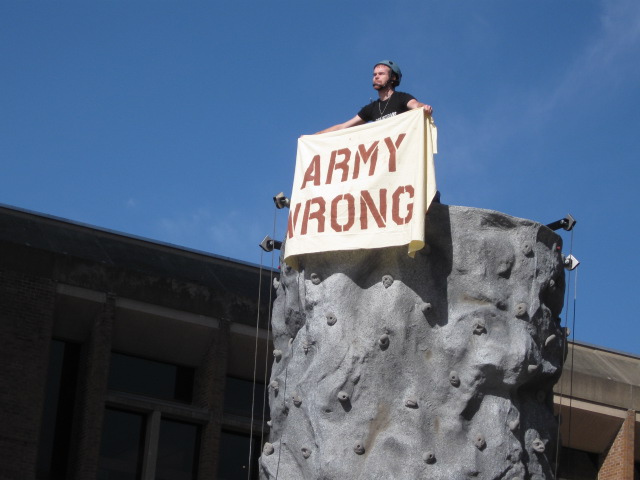 IVAW members, and perhaps a half-dozen climbers (the recruiters were eager to have anybody climb), enough so that they get tired of supporting our self-expression, and pack it in. We'll rehearse a bit: when Michael got to the top, he had a hard time thinking of things to say. We'll give people a few lines to take with them.
Fred Miller, Peace Action Washington State