Talk with the Obama administration TODAY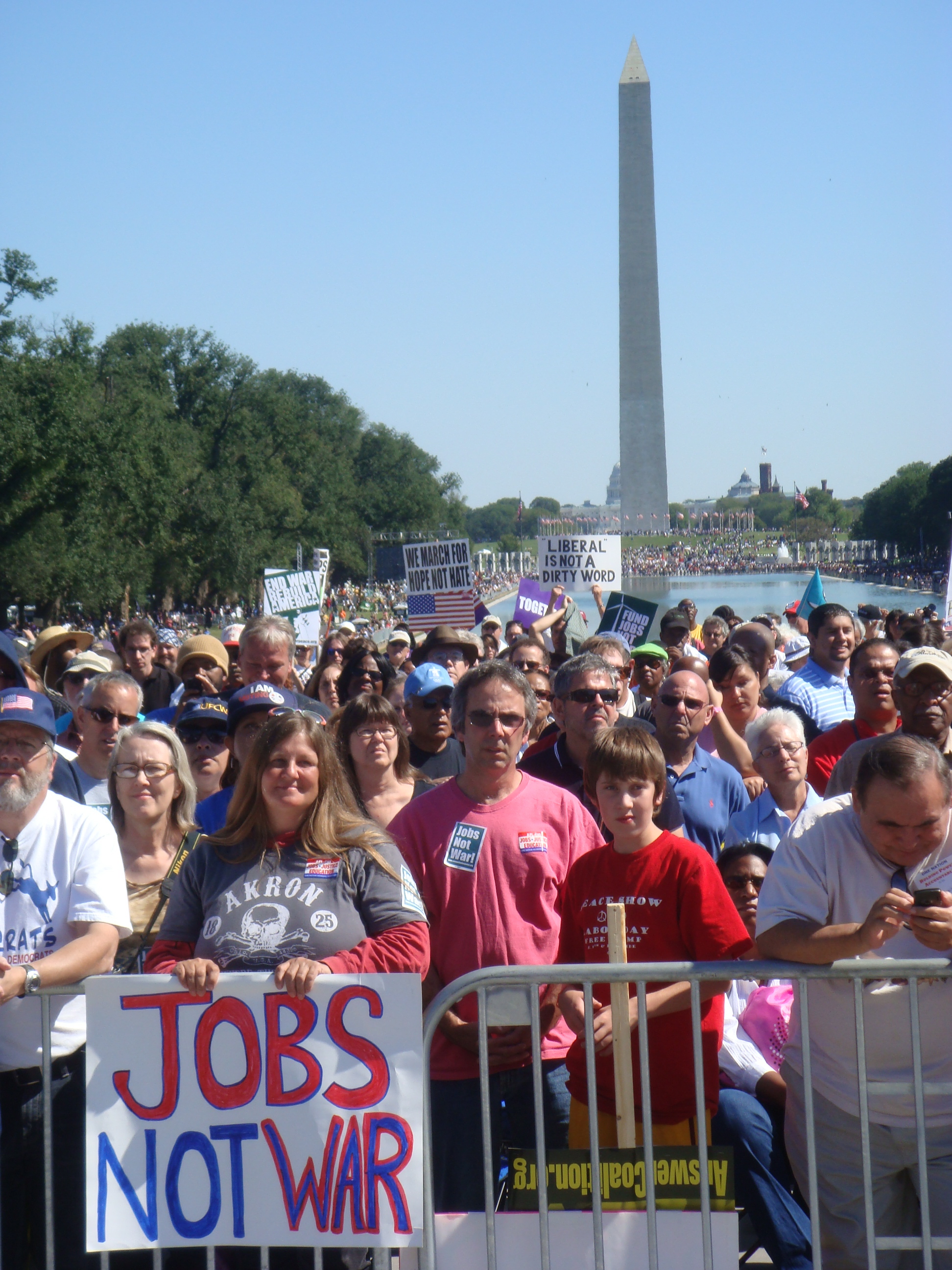 Today there are a number of opportunities to directly engage with the Obama administration on a range of issues. It is an opportunity to raise  our concerns:
1) Making real cuts in military spending to fund human needs and create jobs. Point to the proposals from Sustainable Defense Task Force recommendations for $960 Billion of cuts made through cutting monies for modernization of the nuclear weapons complex, reducing the stockpiles of nuclear weapons and closing bases around the world. See Summary of the $960 billion cuts that could be made on the June 11 Peace Blog http://peaceblog.wordpress.com/2010/06/
2) Support for the July date for the beginning of withdrawal of troops AND the need for initiating negotiations. Below is the text of the petition which for the drive which we will launch in February. It can help formulate how and why the administration needs to step up it's efforts to deescalate the war now, before the 2012 elections.
Full schedule & info on how to ask questions are at  WhiteHouse.gov/live
Today, President Obama and senior officials from the Administration will be answering your questions about the State of the Union Address. You can watch all the live question and answer sessions today on WhiteHouse.gov/live
11:30 a.m. EST: Economy Roundtable with Austan Goolsbee, Chairman of the Council of Economic Advisers
1:00 p.m. EST: Foreign Policy Roundtable with Denis McDonough, Deputy National Security Advisor
2:30 p.m. EST: Live YouTube interview with President Barack Obama
3:15 p.m. EST: Education Roundtable with Secretary of Education Arne Duncan
4:30 p.m. EST: Health Care Roundtable with Secretary of Health and Human Services Kathleen Sebelius

************
Petition Obama Supporters for Peace in Afghanistan and Pakistan
Dear President Obama:
I supported you in 2008, and would like to do so again in 2012, but I'm deeply troubled by the seemingly endless war in Afghanistan (which has spread to Pakistan), and your escalation of it. In Bob Woodward's recent book you were quoted as saying you didn't want to lose your base over the war in Afghanistan. Yet that is exactly what is happening.
Without a shift in your policy, it is hard to imagine the same kind of movement will develop to support your re-election campaign. And personally it is hard to see myself participating, at least not at the same level and with the same enthusiasm in 2012.
Like most Americans, and an overwhelming number of your supporters, I urge you to:
–Initiate negotiations, which must include Afghan women, to end the US military presence in Afghanistan;
–Immediately end your escalation of the war, including drone strikes;
–Start drawing down U.S. troops and commit to a timetable after which there will be no U.S. or NATO troops, contractors or military bases in Afghanistan.
–Support Afghan-led humanitarian and economic development efforts to help rebuild that war-ravaged country.
Mr. President, listen to the majority of the American people, and your supporters, who want to end this pointless war with its exorbitant human and financial costs, so we can reinvest in domestic priorities here at home. The $1 million annual cost for each soldier in Afghanistan is a striking example of our misguided priorities. Just as the Iraq war became a dividing line between you and your opponents, so will Afghanistan.