Peace Action's Paul Kawika Martin on MSNBC.com – Why Congress should give a nuclear deal with Iran a chance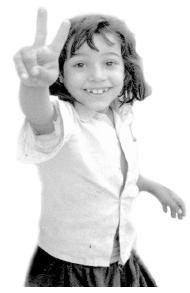 04/02/15 07:09 PM—
UPDATED
04/02/15 07:21 PM
Today the United States, Iran, and other world powers announced significant progress on reaching a final agreement regarding Tehran's nuclear program. The agreement is historic – initiating steps that will keep Iran from producing a nuclear weapon in exchange for lifting international sanctions against the country. But some in Congress seem determined to kill the deal.
RELATED: Obama praises Iran nuclear framework: 'It is a good deal'
The arrangement between the international community and Iran on its nuclear program will keep Iran at least a year away from having the fissile material needed to make a crude nuclear weapon for at least ten years. Without an agreement, that timeline shrinks to a matter of weeks and the threat of war increases dramatically. If you think that a year is too short, note that is the time to make the weapons-grade material and leaves out time for testing, building a bomb, developing technologies to miniaturize the weapon to fit on missiles or other delivery systems. Governments will have plenty of time to act if Iran breaks the accord.
Several recent polls show that Americans oppose military intervention with Iran by as much as 71% and support reaching an entente by nearly 60%. The success of these talks again proves that diplomacy works. The negotiations have already worked by rolling back Iran's nuclear program and implementing intrusive inspections and thorough monitoring.
VIDEO: Solid foundation reached for 'good deal' with Iran, Kerry says

Instead of isolation, sanctions that don't affect leaders, or military intervention that costs vast amounts of blood and treasure and untold long-term costs and unintended consequences, the U.S. continues to use dialogue, negotiations and the international community to solve conflict. These negotiations may pave the way for more discussions on issues like human rights and regional security that will further reduce Middle East tensions.
The finalized agreement will include five major components:
Decreasing the stockpile of material that could possibly be made into fissile material for 15 years.
Limiting the quantity (by two-thirds) and quality of centrifuges that could make highly enriched uranium needed for a nuclear bomb for 10 years.
Reconfiguring the nuclear reactor (and securing its spent fuel) in the city of Arak so it won't produce any weapons-grade plutonium.
Implementing unprecedented and exhaustive inspections and comprehensive monitoring for 20 years or more.
And lastly, implementing the lifting of specific sanctions on Iran that, if Iran breaks the deal, will snap back into place.
An agreement with Iran on its nuclear program is better than any imaginable alternative. Military strategists have said over and over again that a military intervention with Iran would at best slightly delay any nuclear program and at worst force Iran to engage in getting a nuclear weapon even if they had no such program.
Any letters or legislation that offer more sanctions or tie the hands of the negotiators are clearly meant to kill the talks.  Poison pill bills like Republican Sen. Bob Corker's, which could delay implementation of an agreement for months and throws up nearly-impossible certification hurdles, should be defeated. Scuttling negotiations would be short-sighted, considering an agreement with Iran on its nuclear program would likely lead to productive negotiations on other items of mutual concern.It is clear that the negotiations with Iran are headed toward an agreement that benefits all parties. Americans already support an agreement. Now Congress needs to show its support and refrain from thwarting an accord with any legislation.
Paul Kawika Martin is the political and policy director of Peace Action, and has been working on the Iran issue for more than eight years.