Please Join Us – National Day of Action for Iran Deal this Wednesday!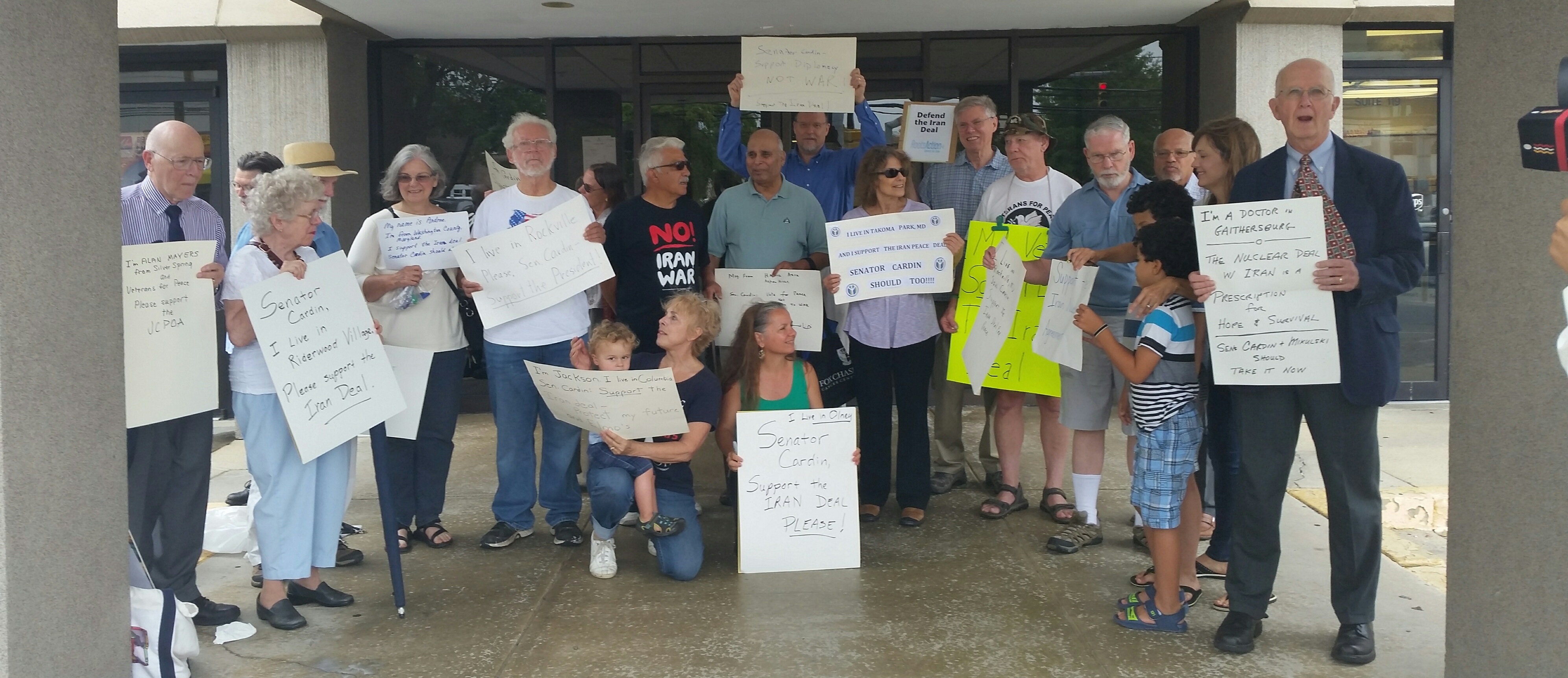 What: National Day of Action for Iran Deal
When: This Wednesday Aug. 26
Where: Sign Up Here and Details
We've been waiting for this moment. Peace Action has taken action for a peace agreement with Iran for over a decade. Thank you for your consistent advocacy.
Finally that agreement is within reach.
But, as you know, the war hawks are spending millions on an advertising and lobbying campaign to kill the Iran deal. We simply cannot let them succeed.
We need to turn up the volume – especially in the key districts of undecided members of Congress. A strong grassroots showing can counteract the hawks' cash, since we represent the majority of Americans who support this deal.
Will you join fellow Peace Action members and other pro-peace neighbors this Wednesday, August 26, at the office of key members of Congress?
Click here to sign up and for complete details.
Because the stakes are so high, we've joined in coalition with other progressive organizations like Credo, MoveOn, and Win Without War to organize this national day of action. We need to make sure Congress hears our voices loud and clear.
We'll let Congress know the best way to stop a war is through proactive diplomacy long before the preparations for war begin. We must frame this for undecided members of Congress as a momentous decision between war and peace.
On Wednesday, August 26, at more than 200 events, Peace Action members and allies will gather at the offices of key senators and House members to deliver petitions, raise our voices for peace in local media, and send a national message—will you be there?
Click here to sign up and for complete details.
If this deal is voted down you know exactly what the war hawks will be pushing for. Many of the candidates running for president have already made clear that war is their Plan B. After over a decade of non-stop war we can't let that happen.
Click here to join us on this coming Wednesday August 26.
Thanks again for making peace possible.
Humbly for Peace,
Kevin Martin
Executive Director
Peace Action
P.S. – Please plan to join us on Wednesday and help spread the word via email and social media to folks you think would be interested in coming out. Who knows, you might make some new peace-mongering friends!