As Trump Relaxes Rules of Engagement, Civilian Deaths Are on the Rise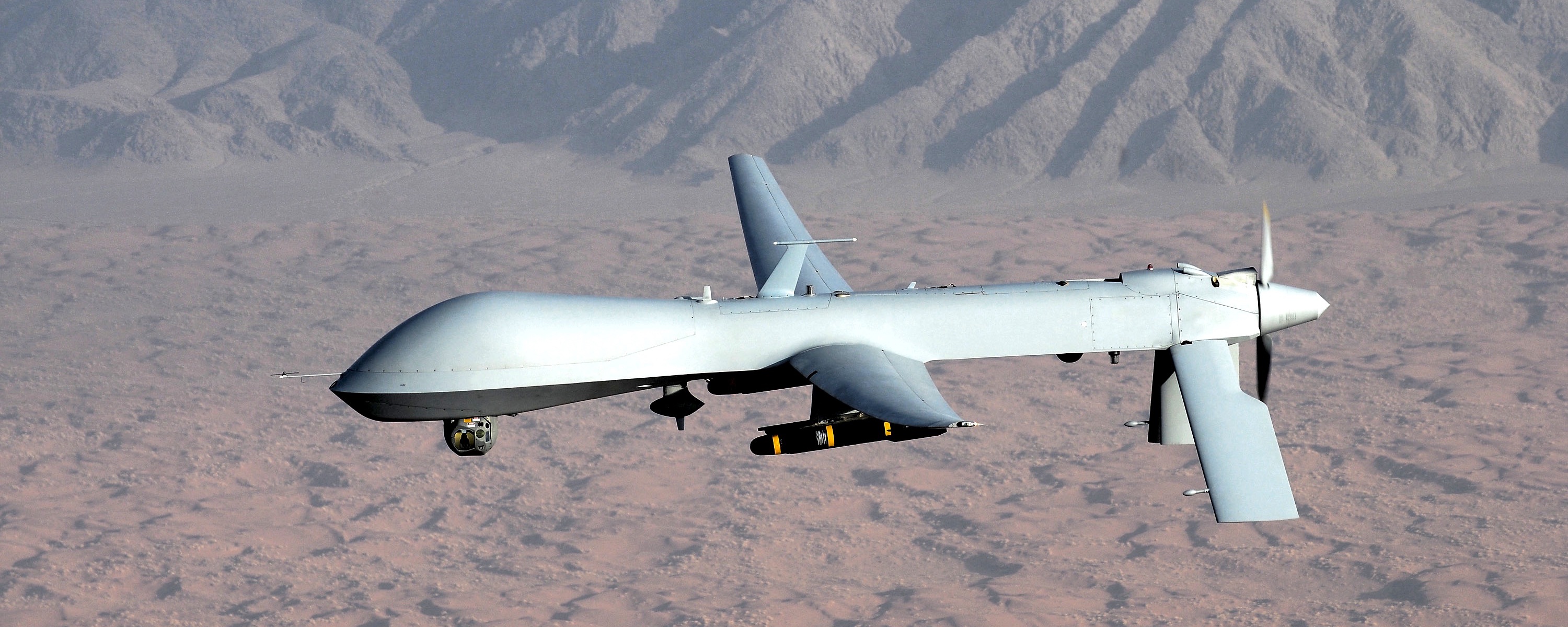 Earlier this month, a U.S. coalition airstrike destroyed the better part of a residential city block in Mosul, Iraq, killing as many as 200 civilians, maybe more. But that was just one of the latest in a series of consequences of the Trump administration's escalations of military force across the Middle East. While much of the critique of President Trump's approach to the region has rightly focused on escalating troop numbers and ramped up airstrikes, his moves to relax Obama-era rules of engagement also deserve attention, and pushback.
When it comes to drone strikes and special operations raids, President Obama was certainly no saint. In fact, he greatly expanded the use of drones over the course of his presidency, and came to rely on Special Forces as an alternative to larger troop deployments, even in situations where alternatives to military force could have been more effective. To his credit, though, he implemented a series of regulations intended to boost transparency and minimize civilian casualties. Now, our new commander in chief is in the process of rolling back these constraints, making good on his "bomb the shit out of them" comments and other obscene policy statements from the campaign trail.
Trump began by designating parts of Yemen as "areas of active hostilities," thereby loosening battlefield rules. Typically, fighting between a state and non-state actor is governed by rules of law enforcement, not armed conflict. This requires stricter compliance with international human rights law. The "area of active hostilities" label provides more room for lethal force. This move paved the way for the appalling January raid in Yemen that reportedly killed 30 civilians and one American Navy SEAL. Parts of Somalia are expected to receive this designation soon, which would allow for more of these missions.
Other recent changes have hampered what little transparency there is for these types of operations. During President Obama's time in office, he made an effort to curtail the C.I.A.'s role in carrying out drone strikes and elevate the Pentagon's authority in hopes of increasing accountability. Earlier this month, Trump reversed some of those changes by restoring some of the C.I.A.'s authority to carry out strikes; specifically expanding their role to include actually pulling the trigger. Since the Department of Defense theoretically operates with stricter transparency standards than the C.I.A., the change could mean even less accountability and transparency in terms of where strikes occur, number of strikes, death tolls, and measures taken to avoid civilian casualties.
To make matters worse, the administration is considering scrapping of the "near certainty" standard of no civilian deaths. Even with the standard in place, noncombatant deaths under the past administration were rampant. Nevertheless, it established a benchmark to strive for. Abolishing it would allow mission commanders to more freely dismiss threats to civilians. In a recent letter to Defense Secretary Jim Mattis, 37 former top U.S. officials perfectly summed up the likely consequences of such a policy shift:
[E]ven small numbers of unintentional civilian deaths or injuries—whether or not legally permitted—can cause significant strategic setbacks. For example, civilian deaths from U.S. operations can cause partners and allies to reduce operational collaboration, withdraw consent, and limit intelligence-sharing; increase violence from militant groups; and foster distrust among local populations that are crucial to accomplishing the mission.
Trump's relaxing of the rules of engagement has already led to a sharp increase in civilian casualties. To the extent that civilian casualties continue to rise, we can expect a correlated rise in anti-American sentiment, regional tensions, and terrorist recruitment. Trump once said, "I love war, in a certain way. But only when we win." So my question for the president: is this what winning looks like?