Move the Money and Super Committee Toolkit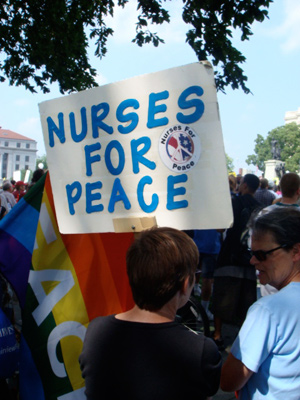 NEW Peace Action Move the Money Toolkit 
The US Labor Department announced that the economy created 80,000 jobs in October.  Economists say that twice that number of jobs need to be created every month for the next ten years to bring the unemployment rate down from 9% to 5%. There is no better argument for "moving the money" from weapons and wars to fund jobs creation and community services.
The Congressional bi-partisan "Super Committee" has been visited repeatedly by lobbyists representing the military industrial complex as the Pentagon decries a "doomsday scenario" if their budget is cut.
Maximum public pressure is needed now to press for cutting into the 58% of federal discretionary spending the goes to the Pentagon and for nuclear weapons complex.
Peace Action's Move the Money Toolkit includes background and materials to use, if your Senator or Representative is on the "Super Committee'.
No matter where you live, send a message to the "Super Committee"  using the social media info in the toolkit.
As the Committee's November 23 deadline approaches for sending their proposals to Congress, we need to gear up for the "full court press" on all the members of Congress.
Move the Money Toolkit has military budget background background information, educational materials and leaflets. Download leaflets and add your local contact information.
Circulate the link for the Move the Money Toolkit  http://www.peace-action.org/move-the-money-tool-kit on community and activist listservs.
We gathered  great material from Peace Action affiliates, created new pieces or borrowed from sister organizations. Thanks to Upper Hudson, NY, NH, NC, Montgomery County and NJ!