Tell Congress Today – Oppose Fast Track and the Trans-Pacific Partnership – A Chance for Victory!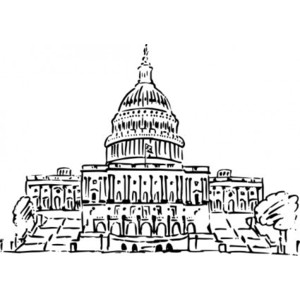 Thanks to Massachusetts Peace Action for this alert.
This week the House of Representatives will debate and attempt to pass the latest Fast Track legislation after it won passage in the Senate. This legislation is supported by Wall Street and an army of corporate lobbyists, the same lobbyists who helped write the Trans-Pacific Partnership (TPP).  Fast Track is designed to smooth the way for TPP by limiting  the opportunity for debating the treaty, before the American people fully understand the risks to which their freedoms and prosperity are being subjected.
Click here to send an email to your Representative opposing Fast Track and the TPP.
Everything that has become known about the highly secretive TPP has come from leaks from three of its twenty-nine chapters.  Experts believe that the treaty, which is less about trade than corporate power, will mean job loss, higher drug prices, greater risk to the climate, weakening of regulations of banks and weakening of food safety regulations, job safety protections, and local preferences of all kinds, loss of internet freedom and loss of democracy.  We are now at the critical juncture for this very bad legislation.  The vote in the House this week may decide everything.  We need to speak out strongly, supporting those who will lead against the threat of corporate tyranny and the loss of millions of job and to encourage our legislators to stand up to the pressure which will be enormous. Please urge your Representative to play a leading role against the TPP
After 25 years the results of the North America Free Trade Agreement (NAFTA) are clear and they spell pain and misery for workers both in the United States, which has lost its industrial base and millions of decent jobs, and in Mexico, where small farmers lost their livelihood and land in a hopeless competition with Monsanto and other agribusiness giants. Not only will the TPP reinforce and extend this destructive record, but it will give investors the power to over-ride democratic decisions of participating governments. The treaty's boosters, including Secretary of Defense Ashton Carter, proclaim that the TPP is a central element in U.S. efforts to dominate Asia and contain China. It is a threat to democracy, stability, and peace. Please take the time to add your voice against the Fast Track legislation in order to  stop the further rigging of the game represented by the TPP.
For peace and justice,

John Ratliff

Economic Justice Coordinator, Massachusetts Peace Action