Calling All Women State Legislators: You can help Move the Money!
By Judith Le Blanc, Peace Action Field Director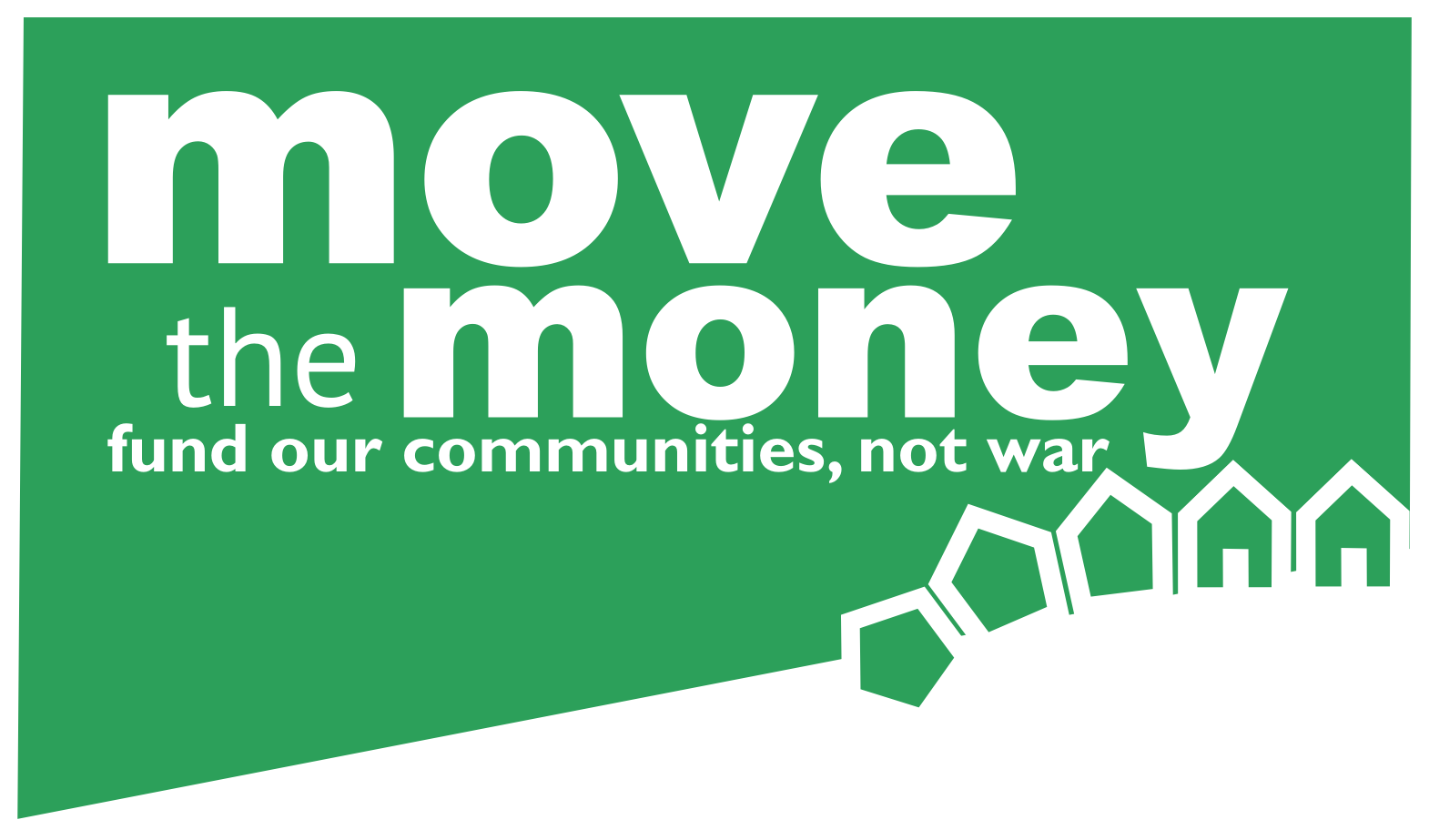 WAND/Will, one of Peace Action's strategic partners in the Move the Money Campaign, has launched a drive to get women state legislators to sign onto a Congressional letter calling for cutting the Pentagon budget to fund human services.
Please, take a minute and send the appeal below to your state representatives. Get a copy of the Congressional sign on letter here.
Why is this important? It opens the door for a conversation with a state level elected who can become an ally in building a strong grassroots movement to change national spending priorities. The only way real cuts in the Pentagon budget will be made, and a just transition for communities who have depended on defense contracts for good paying jobs will happen is if a strong grassroots movement draws all the stake holders together to press Congress to act.
The WAND/WiLL Congressional Letter will be released to the press on Tax Day as part of the Global Day of Action on Military Spending (GDAMS.) Time is short, please join this important initiative!
Sample EMAIL/LETTER to send to your state legislator:
Dear XXX,
Women state legislators across the nation are urging Congress to adopt a federal budget that reflects the values and best interests of the American people. Please join this national effort today, organized by the Women Legislators' Lobby (WiLL).
As you know, year after year, more than 50% of our discretionary budget – the budget Congress debates and votes on every year – goes to the Pentagon. We cannot keep America economically strong and competitive if we are squandering money on expensive outdated weapons systems we don't need. Continued overspending at the Pentagon budget comes at the expense of necessary, vital programs that feed and teach our children, provide healthcare to our elderly, train our unemployed, and support our veterans. State legislators understand the impact of these federal budget priorities on states and communities.
Support what is best for your constituents, our communities, and our states: investing federal dollars in sectors that will create productive jobs and help our economy grow for years to come. The deadline to sign is Monday, April 7 but please ask your legislators to sign on today!
Women state legislators can sign on to the letter to Congress by emailing Adzi Vokhiwa at avokhiwa@wand.org or calling 202-544-5055, ext. 2603.
Women Legislators' Lobby (WiLL) is a program of Women's Action for New Directions (WAND).
Thank you,
XXXX