Our Bill to Slash Nuke Weapons Funding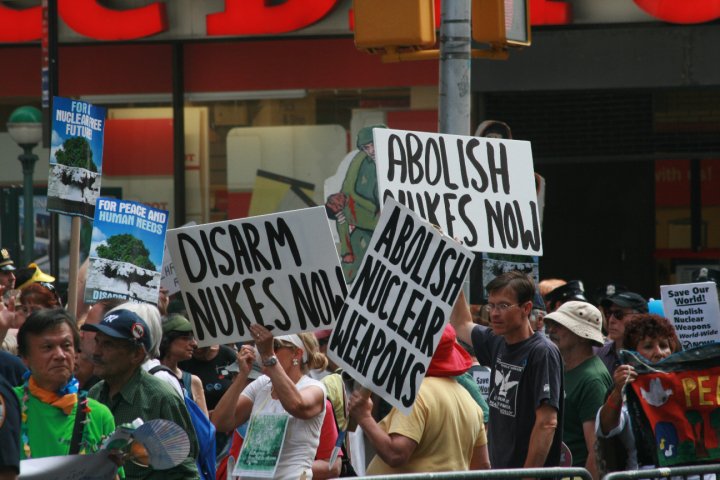 As you know, Peace Action formed over 60 years ago as The Committee for a SANE Nuclear Policy to abolish nuclear weapons.  We have come a long way.  The world produced over 125,000 nuclear warheads and now around 17,000 remain.  And that number continues to decline.
Write Congress now to move closer to abolishing nuclear weapons.
Despite President Obama's Prague speech a few years ago proclaiming a world free of nuclear weapons, he has committed to completely rebuilding all three legs of the U.S. nuclear triad – strategic bombers, intercontinental ballistic missiles (ICBMs), and nuclear-armed submarines (SLBMs) and calls for spending $350 billion over the next decade and up to $1 trillion over the next 30 years.  Military experts agree that we cannot afford these costs and we can be completely secure with far fewer nuclear weapons.
Next week, Senator Ed Markey (D-MA) and Representative Earl Blumenauer (D-OR) will introduce the Smarter Approach to Nuclear Expenditures (SANE) Act of 2015 in the House and Senate that will save approximately $100 billion over 10 years from unneeded nuclear weapons programs.
We are honored that this legislation, named after our organization, will be introduced again.  Please take a quick moment to ask Congress to become an original cosponsor of the SANE Act.