Mobilization Brings Eight Million Demands for Nuclear Abolition to U.N.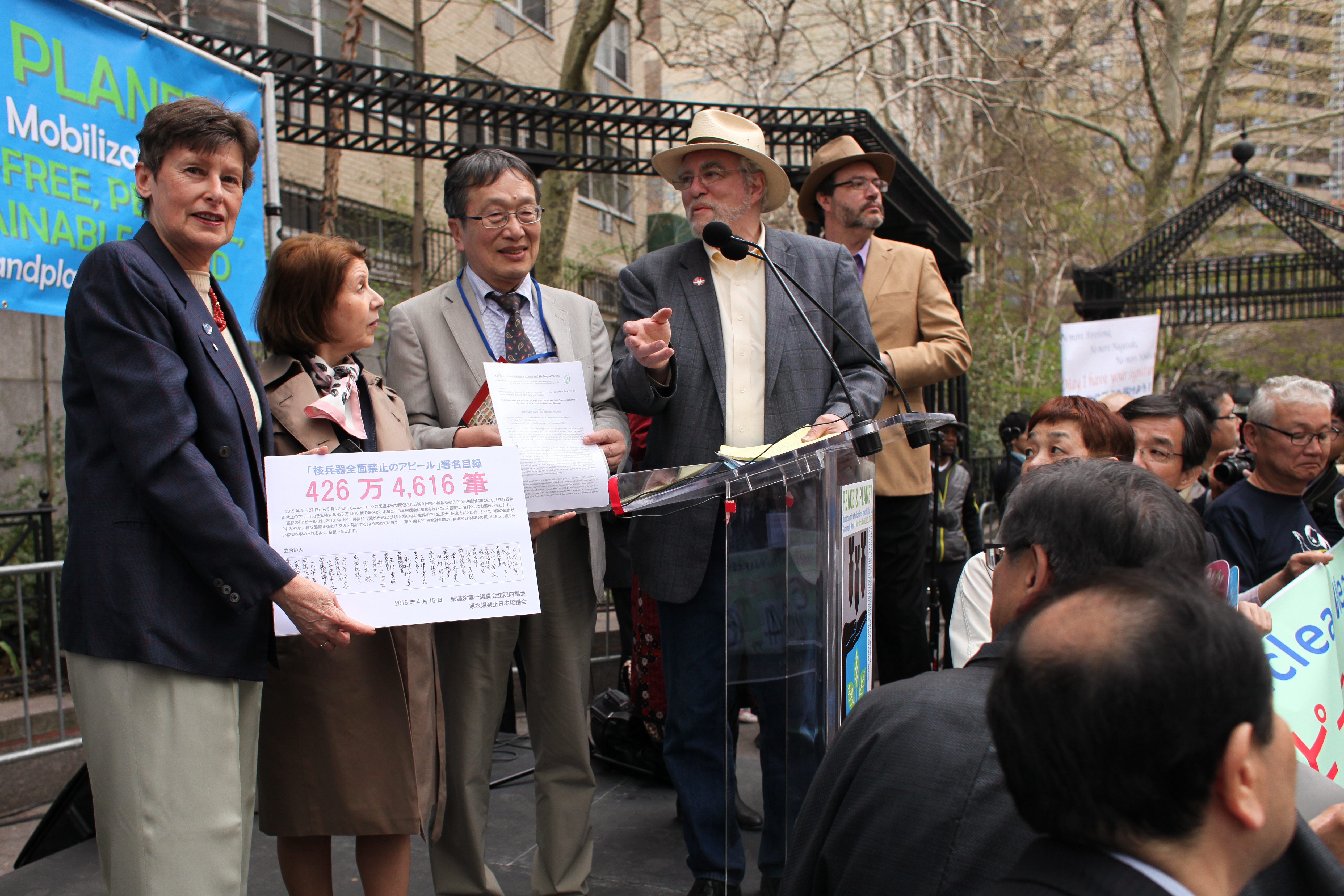 Peace Action just completed a series of successful events around the Nuclear Non-Proliferation Treaty (NPT) Review Conference at the United Nations.  We helped organize an international conference attended by over 700 nuclear abolition activists, a rally, march and peace festival where Mayor Kazumi Matsui, of Hiroshima, Jackie Cabasso, Joseph Gerson and Kevin Martin, co-conveners of the Peace and Planet Mobilization, and Hiroshi Taka, a Director of the Japan Council against A-& H Bombs, presented the eight million petition signatures to U.N. High Representative for Disarmament Affairs, Angela Kane and Ambassador Taous Feroukhi, the President of the NPT Review Conference.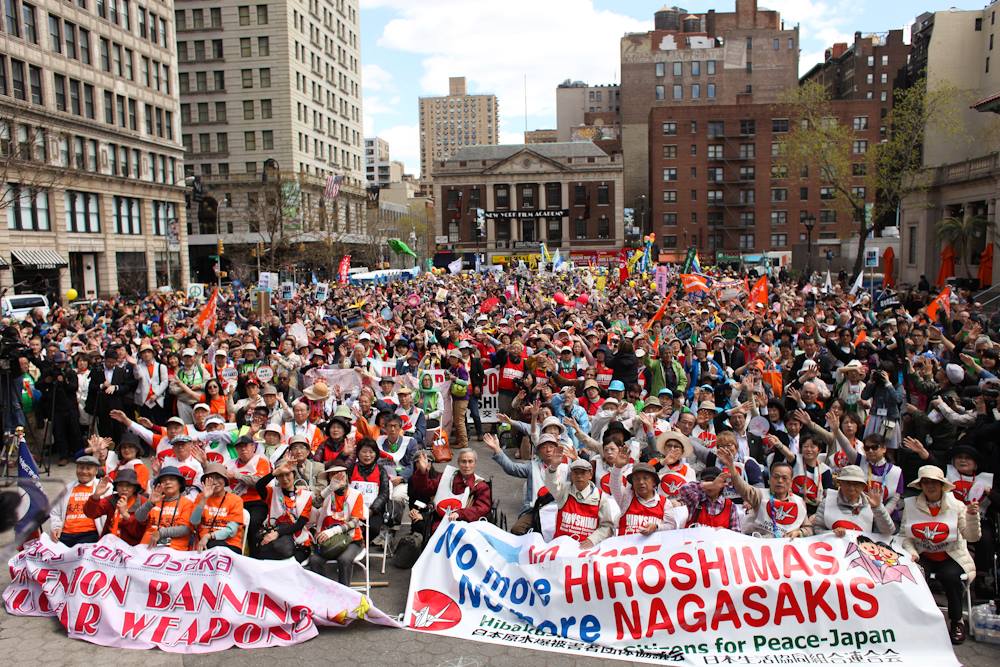 The Peace and Planet conference was endorsed by more than 300 organizations in 20 countries. More than a dozen nations sent official delegations, with roughly 1,000 activists traveling from Japan.  The rally included speeches by Yuko Nakamura, a Hiroshima A-bomb survivor; Tony de Brum, Foreign Minister of the Marshall Islands, which is suing the nuclear-armed nations in the International Court of Justice; Daniel Ellsberg, Pentagon Papers whistleblower and former senior nuclear war planner; and Rev. Osagyefo Sekou one of the leading clergy for racial justice in Ferguson, Missouri. It was attended by 80 A-bomb survivors from Japan and Korea, members of the German, Japanese and European parliaments, and peace, justice and environmental leaders from across the U.S. and around the world.
Conference organizer Sofia Wolman (above top), Peace Action of New York State (PANYS) President Jim Anderson (above center), Peace Action Fund of New York State Board Chair, Sally Jones (directly above) and the entire PANYS team did a tremendous job throughout the entire 3 days of events.