Iran Deal – Keep Dialing for Peace! Congress Needs to Hear from You!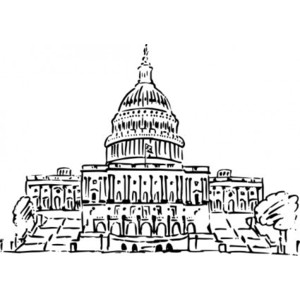 About two weeks ago we celebrated the historic deal with Iran we all worked on over the last decade.  As you know, the agreement would make it impossible for Iran to build a crude nuclear weapon for at least 15 years with intrusive inspections and monitoring to last indefinitely.  Once Iran complies with blocking the pathways to a nuclear weapon, sanctions will be lifted.
Despite overwhelming support by nonproliferation experts, former diplomats and others, Republican mega-donor, Sheldon Adelson, who just last year said the U.S. should use a nuclear weapon on Iran, and his friends are pouring tens of millions of dollars to kill this important accord.  Some of this money is being used to do paid "patch through" calls that use scary rhetoric and automatically connect people to congressional offices.  While the quality of these calls are low (uninformed callers who aren't constituents), several congressional allies tell me that they are getting more calls against the deal.
This is where you come in, Congress has until early fall to vote on the agreement.  We need to keep positive calls, ringing in Congress every week until the votes.  Will you make three call a week for peace?
Call Congress!  (855) 68 NO WAR (686-6927 toll free)  First, ask for each of your Senators, when finished call your Representative and say:
I am calling to ask that my Senator/Representative publicly support the historic Iran agreement and vote to support the deal.  My name is XXX and I live in CITY AND ZIP CODE.
Then, forward this important email to your friends, family and colleagues.
You can reach most offices from 9 AM – 6 PM Eastern M-F.  Outside those hours, some offices allow you to leave messages or you can try local offices.
Please take a moment to make a few calls and forward this email.  Do it now.
With your help, we pressured the Bush and Obama administration to use diplomacy instead of war to solve conflict with Iran.  With your help, we created the political space that allowed the international community to reach this diplomatic agreement with Iran.  Now, with your help, we will make sure that Congress doesn't scuttle the peace by voting against the deal.
Will you please take the above actions today?
Thank you for your efforts to finalize a victory and further steps for peace in the Middle East.
Humbly for Peace,
Paul Kawika Martin
Political Director
Peace Action