Marylanders, show up for peace with Iran at Sen. Cardin's offices tomorrow!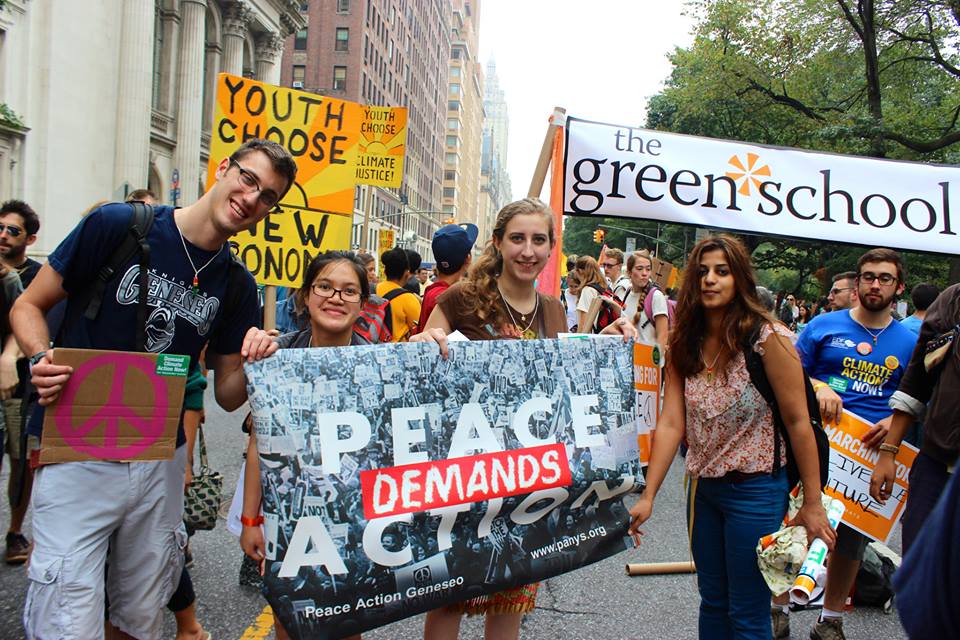 Here is a great opportunity to raise your voice for peace in support of the Iran peace deal. Please come join us in Baltimore, Rockville, Bowie or on Capitol Hill if you can and spread the word to other Maryland peace-mongers!
Peace Action;  Peace Action Montgomery;  Maryland United for Peace and Justice; CODEPINK;  Baltimore Pledge of Resistance
MD Voters Urge Sen. Ben Cardin to Support Iran Deal
Vigils to be Held at 4 Cardin Offices; 5,572 Petitions to be Delivered
WHAT: Community members will hold street demonstrations at three of Sen. Cardin's regional offices and at his Capitol Hill office on the same day. These voters will urge Sen. Cardin to support the nuclear agreement with Iran.  A petition supporting the deal and urging members of Congress to vote for it will be delivered to staff at the Rockville office, listing 5,572 signatures of MD residents
WHEN:  Rockville, 12 noon; Baltimore, 4 p.m; Bowie, 4 p.m.; Hart Senate Office Building, noon.

WHERE:
100 S. Charles Street
Tower 1, Suite 1710
Baltimore, MD, 21201
451 Hungerford Drive
Suite 230
Rockville, MD, 20850
10201 Martin Luther King Jr.
Highway, Suite 210
Bowie, MD, 20720
509 Hart Senate Office Building
Washington, DC, 20510
BACKGROUND: Marylanders from across the state are mobilizing to encourage their Congressional representatives to support the negotiated deal with Iran. The deal will restrict Iran's ability to develop a nuclear bomb and will likely prevent another war.
"The success of the nuclear talks proves that diplomacy works.  These history making negotiations may open the door for more talks on issues like human rights and regional security that will further reduce Middle East tensions," said Kevin Martin, executive director of Peace Action.
Recent polls show that a vast majority of Americans oppose military intervention with Iran and support the agreement, with American Jews expressing even stronger approval of the deal.
"Senator Cardin should vote for this amazingly tough agreement and he should also encourage his Senate colleagues to do so," said Tony Langbehn, coordinator of Maryland United for Peace and Justice.  "The people of Maryland want peace, and this historic diplomatic deal is a critically important step in that direction."
The petition signatures were collected at StopWarWithIran.com since the announcement of the Iran nuclear deal by a broad coalition of progressive groups, including CREDO, MoveOn.org Civic Action, Win Without War, Campaign for America's Future, Daily Kos, Democracy for America, Demand Progress, USAction, Peace Action, Peace Action West, The Nation, United for Peace and Justice, Progressive Democrats of America, CODEPINK, Council for a Liveable World, Just Foreign Policy, Left Action, NIAC Action, The Other 98%, RH Reality Check, RootsAction, Women's Action for New Directions, and Watchdog.net. Activists have also made more than 49,000 phone calls to Democrats in Congress through the StopWarWithIran.com website since the deal was announced.
Organizations Supporting These Actions at Cardin's Offices:  Maryland United for Peace and Justice, Peace Action Montgomery, Baltimore Pledge of Resistance, Code Pink, Peace Action
Websites:  http://peaceactionmc.org
http://mupj.org