#TBT – To Yesterday's National Day of Action for the Iran Peace Deal!
"Those who love peace must learn to organize as effectively as those who love war." — The Rev. Martin Luther King, Jr.
Peace Action affiliates, chapters, associates, members and volunteers put MLK's words into practice yesterday as part of a national day of action (over 200 around the country!) involving dozens of national and local peace groups. Here are just a few highlights:
Portland, Maine — Peace Action, Veterans for Peace and other local groups rallied to press Senator Susan Collins, considered the lone possible Republican supporter of the Iran nuclear deal, which generated this article in the Portland Press Herald. Also longtime Peace Action Maine leader Sally Breen had a letter to the editor published in the same paper, a great two-fer!
Buffalo, New York — Western New Yorkers protested Democratic Senator Chuck Schumer's announced opposition to the Iran peace deal, and the local public radio station covered it. 
Newark, New Jersey — Peace Action led a rally and petition delivery of 15,000 signatures in support of the Iran deal to the office of Sen. Cory Booker, considered a key fence sitter. And they aren't done, they have another rally planned for this Saturday! Two papers in Jersey ran articles on the event.
Wilmington, Delaware — About 50 peace advocates organized by our associate organization, Pacem en Teris, gathered to urge Sen. Chris Coons, a key "on the fence" senator, to support peace with Iran, and got good media coverage of their efforts.
Sarasota, Florida — activists gathered to press Republican Rep. Vern Buchanan, who says he leans against the deal.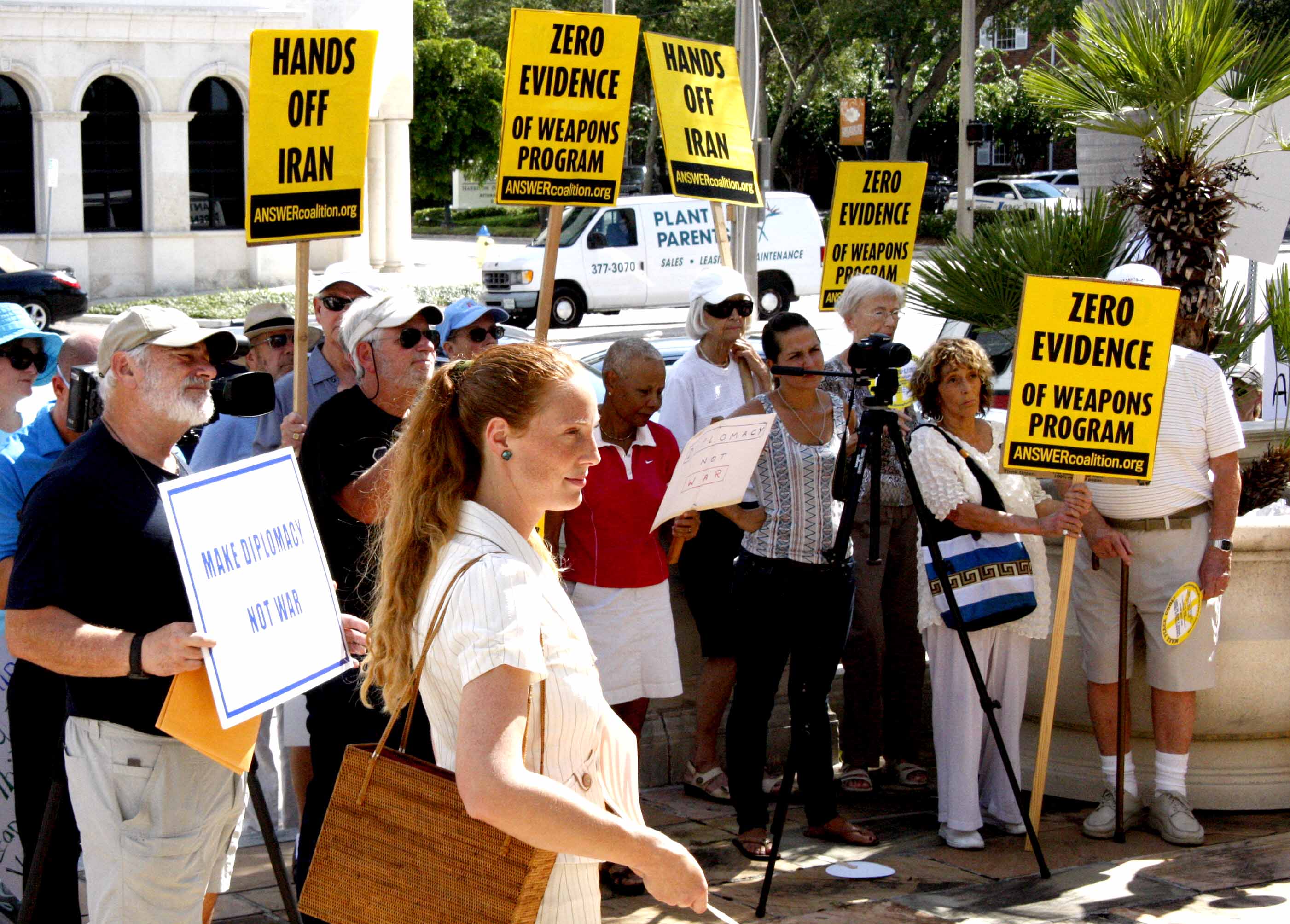 Ohio — Cleveland Peace Action's Norman Robbins had an op-ed in the Plain Dealer yesterday, and activists in Columbus paid a visit to the office of U.S. Rep. Joyce Beatty, shown here: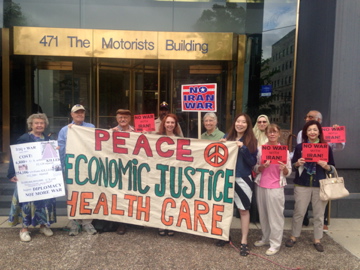 Detroit, Michigan – Peace Action and allies organized a rally at the office of Sen. Gary Peters, considered a key swing vote on the Iran agreement. The Detroit News article also covered an anti-deal gathering. See some of our folks' photos on the FaceBook page for the event.