Updated – President Obama going to Hiroshima later this month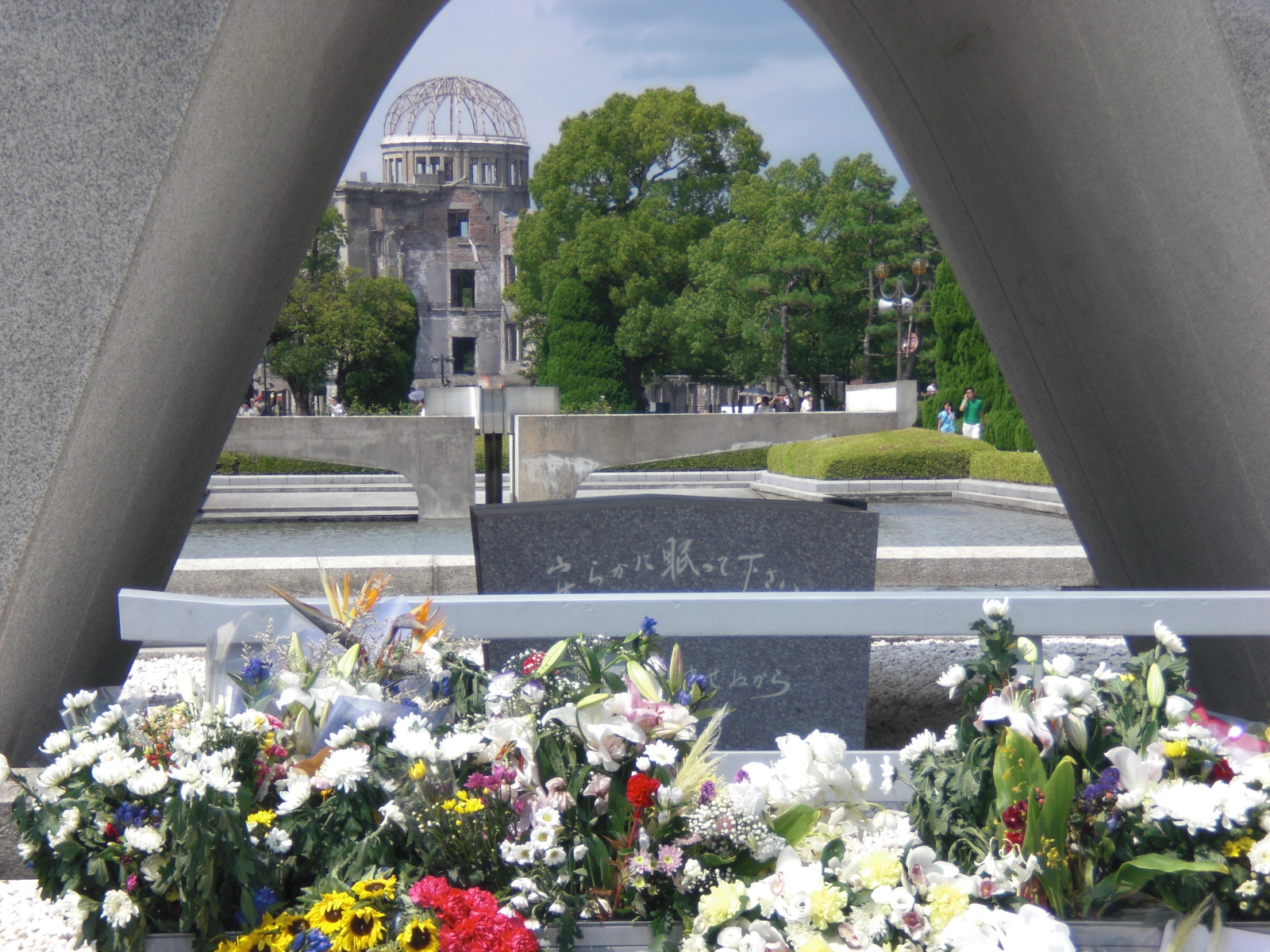 UPDATED: VARIOUS MEDIA OUTLETS ARE REPORTING PRESIDENT OBAMA WILL GO TO HIROSHIMA LATER THIS MONTH DURING THE G-7 ECONOMIC SUMMIT IN JAPAN. WE'LL HAVE A STATEMENT SOON.
There is not much new here in this article from Sunday's New York Times other than the explicit mention of Nagasaki, as well as Hiroshima, for a possible Obama visit. Emails to the White House are still in order, as are letter to the editor, with the main point being Obama shouldn't just go on a symbolic or speechifying visit, he needs to take concrete action toward further nuclear disarmament.
As I wrote last week, a way to turn the "apology tour" nonsense on its head is to suggest Obama might ask forgiveness of the Hibakusha for not having done more to advance global nuclear weapons elimination, but that's a secondary point.
This may be too esoteric, and I don't know if it matters whether the president goes to Nagasaki as opposed to Hiroshima, but having been to both cities three times on the August 6 and 9 anniversaries, I (and most folks I've asked) find Nagasaki to be more searingly emotional, and the museum there is very critical of Japanese World War II era militarism, especially compared to Hiroshima's museum which mostly avoids that issue, so that might somewhat blunt the "apology tour" folderol. Still it would seem odd to me for the president to go to Nagasaki rather than Hiroshima, unless they want to check both off the list since Secretary of State John Kerry just went there.
–Kevin Martin, President
Peace Action and Peace Action Education Fund