Saudi Arms Deals Under Fire: 27 Senators Defy the Arms Industry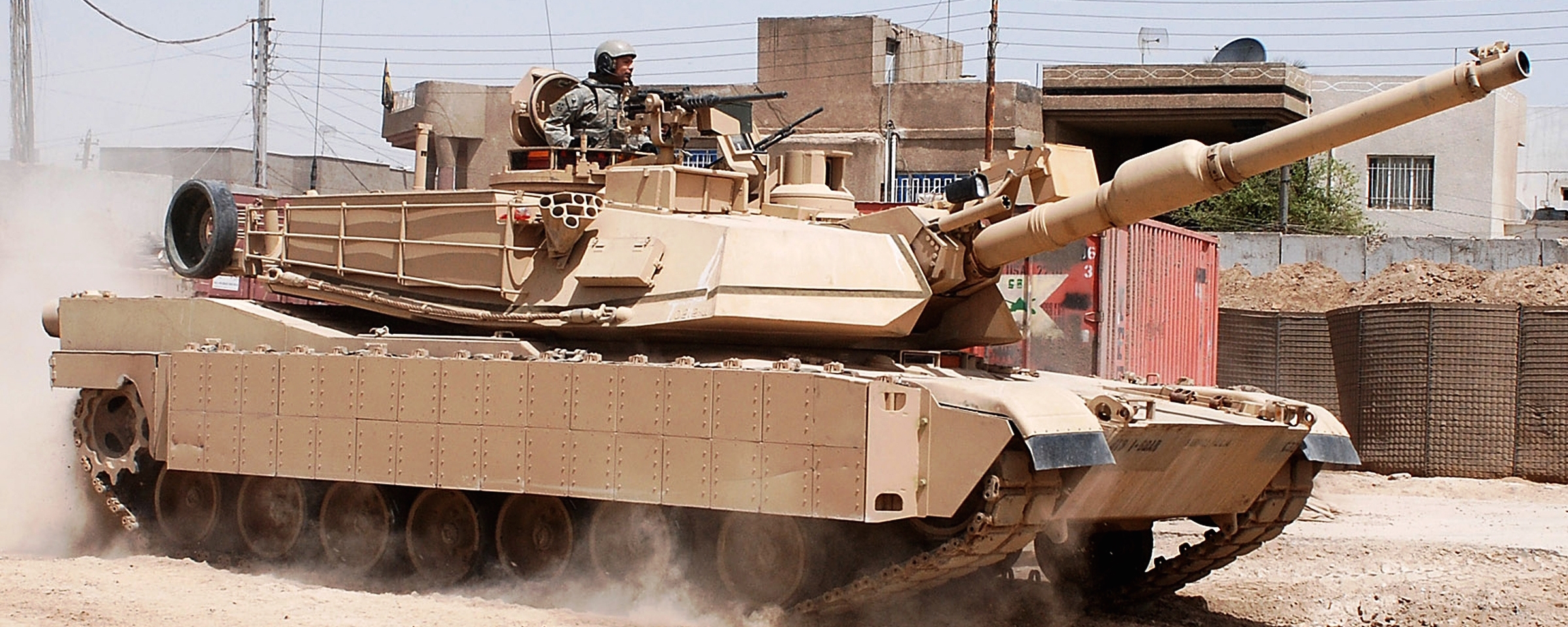 Today, 27 Senators defied one of the most powerful and wealthy lobbies in Washington, the arms industry, by supporting S.J.Res.39, a resolution to block the administration's proposed sale of $1.15 billion worth of tanks and other advanced weaponry to Saudi Arabia. Since 2009, the Obama administration has approved $115 billion worth of arms deals to Saudi Arabia in 42 separate sales, not including this latest proposed sale.
What does this mean? On the one hand, it means that the administration can (and likely will) move forward with the sale, which would further demonstrate to Saudi Arabia that no matter how many schools, marketplaces, or hospitals it bombs in its intervention in Yemen, this administration will have its back.
On the other hand, this was an extremely rare vote to block the sale of arms to a country that has for decades enjoyed unconditional arms transfers from the U.S., and 27 Senators voting against this arms deal sends a strong signal to the administration and to Saudi Arabia that Congress is no longer willing to be silent when U.S. weaponry and military support are facilitating war crimes and undermining our national security. As Senator Al Franken (D-MN) put it during a floor speech before the vote, "The very fact that we are voting on it today sends a very important message to the Kingdom of Saudi Arabia that we are watching your actions closely, and that the United States is not going to turn a blind eye to the indiscriminate killing of men women and children."
Furthermore, the fact that 27 Senators rebelled against the arms industry is a sign of just how controversial U.S. support for Saudi Arabia and the war in Yemen has become. General Dynamics for example, the primary beneficiary of this arms deal, has so far spent over $5 million on lobbying in 2016, and almost $2 million on campaign contributions in the 2016 cycle.
Peace Action has been working in coalition with human rights groups and other peace groups to to raise awareness on this issue and build opposition in Congress to U.S. support for the war in Yemen, and our efforts are paying off. In March, Peace Action and many of our coalition partners sponsored the 2016 Summit on Saudi Arabia, which drew national media coverage and raised awareness about U.S. support for the war in Yemen. In April, Senators Murphy and Paul introduced legislation to condition the transfer of air-to-ground munitions to Saudi Arabia on it improving its conduct in the war. In June, we lobbied House representatives to support an amendment that would have permanently blocked the transfer of cluster bombs to Saudi Arabia, which narrowly failed in a vote of 204-216. In August, Textron, the last U.S. manufacturer of cluster bombs announced that it was ending production of them, citing the political climate and protests that our affiliate Massachusetts Peace Action organized. In the weeks leading up to today's vote, we worked to increase signers on a letter to President Obama asking that he postpone this sale, which ultimately garnered 64 signatures. And recently we've lobbied hard and mobilized our members to get as many Senators as possible to oppose this $1 billion arms deal.
Moving forward, Peace Action, our affiliate network, and a broader coalition of peace and rights groups will continue working to end U.S. support for the war in Yemen. The simple fact is, our political power comes from our the ground up, and we need a groundswell of political action in order to change U.S. foreign policy in Yemen, and elsewhere. Follow us on Facebook and Twitter, and subscribe to Peace Action's Groundswell on the right hand side of this page to stay informed and stay active. Together, we can save lives and advance a smarter approach to foreign policy. Thank you for your activism.
Here is a complete list of how the Senate voted on the motion to table S.J.Res.39 (a "yea" is a vote in favor of allowing the arms deal to proceed):
Alexander (R-TN),

Yea

Ayotte (R-NH), Yea

Baldwin (D-WI), Nay

Barrasso (R-WY), Yea

Bennet (D-CO), Yea

Blumenthal (D-CT), Nay

Blunt (R-MO), Yea

Booker (D-NJ), Nay

Boozman (R-AR), Yea

Boxer (D-CA), Nay

Brown (D-OH), Yea

Burr (R-NC), Yea

Cantwell (D-WA), Nay

Capito (R-WV), Yea

Cardin (D-MD), Yea

Carper (D-DE), Yea

Casey (D-PA), Yea

Cassidy (R-LA), Yea

Coats (R-IN), Yea

Cochran (R-MS), Yea

Collins (R-ME), Yea

Coons (D-DE), Yea

Corker (R-TN), Yea

Cornyn (R-TX), Yea

Cotton (R-AR), Yea

Crapo (R-ID), Yea

Cruz (R-TX), Yea

Daines (R-MT), Yea

Donnelly (D-IN), Yea

Durbin (D-IL), Nay

Enzi (R-WY), Yea

Ernst (R-IA), Yea

Feinstein (D-CA), Yea

Fischer (R-NE), Yea

Flake (R-AZ),

Yea

Franken (D-MN), Nay

Gardner (R-CO), Yea

Gillibrand (D-NY), Nay

Graham (R-SC), Yea

Grassley (R-IA), Yea

Hatch (R-UT), Yea

Heinrich (D-NM), Nay

Heitkamp (D-ND), Yea

Heller (R-NV), Nay

Hirono (D-HI), Nay

Hoeven (R-ND), Yea

Inhofe (R-OK), Yea

Isakson (R-GA), Yea

Johnson (R-WI), Yea

Kaine (D-VA), Not Voting

King (I-ME), Yea

Kirk (R-IL), Nay

Klobuchar (D-MN), Nay

Lankford (R-OK), Yea

Leahy (D-VT), Nay

Lee (R-UT), Nay

Manchin (D-WV), Yea

Markey (D-MA), Nay

McCain (R-AZ), Yea

McCaskill (D-MO), Yea

McConnell (R-KY), Yea

Menendez (D-NJ), Yea

Merkley (D-OR), Yea

Mikulski (D-MD), Yea

Moran (R-KS), Yea

Murkowski (R-AK), Yea

Murphy (D-CT), Nay

Murray (D-WA), Nay

Nelson (D-FL),

Yea

Paul (R-KY), Nay

Perdue (R-GA), Yea

Peters (D-MI), Yea

Portman (R-OH), Yea

Reed (D-RI), Yea

Reid (D-NV), Nay

Risch (R-ID), Yea

Roberts (R-KS), Yea

Rounds (R-SD), Yea

Rubio (R-FL), Yea

Sanders (I-VT), Nay

Sasse (R-NE), Yea

Schatz (D-HI), Nay

Schumer (D-NY), Yea

Scott (R-SC), Yea

Sessions (R-AL), Yea

Shaheen (D-NH), Yea

Shelby (R-AL), Yea

Stabenow (D-MI), Nay

Sullivan (R-AK), Yea

Tester (D-MT), Nay

Thune (R-SD), Not Voting

Tillis (R-NC), Yea

Toomey (R-PA), Yea

Udall (D-NM), Nay

Vitter (R-LA), Yea

Warner (D-VA), Yea

Warren (D-MA), Nay

Whitehouse (D-RI), Yea

Wicker (R-MS), Yea

Wyden (D-OR), Nay