A Myriad of Ways to Wage Peace During These Times
As we shelter in our homes to protect ourselves from this global pandemic, we wanted to share some of the many ways you can remain active and impactful in the work for a more peaceful world.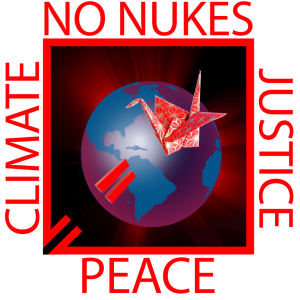 Peace Action has long been a leader in organizing international conferences, marches, and rallies around the Nuclear Non-Proliferation Treaty Review Conference, so we're thrilled to be a sponsor of this Saturday's World Conference for Nuclear Weapons Abolition, Peace, the Climate, Social and Economic Justice. We'll have an exceptional array of speakers from Japan to Germany and from New York to Iran and Australia! Originally planned as of live event in New York City, it's now the Online World Conference, meaning you too can join this Saturday, 4/25 at 9:00 am EDT by clicking here. If you can't make it live, a recording will be available here after the event.
If you haven't already, be sure to add your voice to the call for a Global Ceasefire. We have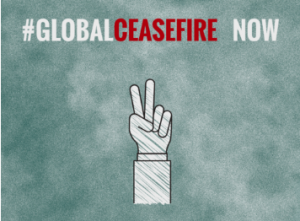 the resources to fight COVID-19 at an unprecedented level. Yet we're spending them wrong. Last year, the U.S. spent over $740 billion on the Pentagon, yet just $8 billion for the Centers for Disease Control and Prevention. It's time to rethink what true security really is, and time to rework our national security priorities. A global ceasefire could create an environment for this critical conversation.
Iran has been hit extremely hard by COVID-19, suffering over 85,000 cases and more than 5,000 deaths. On March 18, with the pandemic raging, Secretary of State Mike Pompeo announced a further round of sanctions against Iran. "Our sanctions," said Pompeo, "will deprive the regime of critical income from its petrochemical industry and further Iran's economic and diplomatic isolation." This is a sickening response, pun intended. Contact your members of Congress today and demand they do everything in their power to ease the crippling sanctions during the coronavirus pandemic.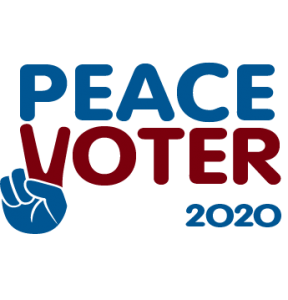 I know this fall feels like it's forever from now, but the 2020 elections will shortly be on us. Peace Action is waging our biggest Peace Voter campaign in decades, and there are many ways you can help us elect a more pro-peace Congress. To see the candidates we've endorsed, and to support their important campaigns, visit our endorsement list here. Would you be interested in doing some remote phone banking for our candidates at some point later this year? If so, sign up here and we'll be in touch when the campaigns need your help. 
If you haven't yet, please follow us on Facebook, Twitter, and Instagram for additional ways to engage in our peace work. You can also always keep up with our campaigns by visiting peaceaction.org.
Lastly, Peace Action's work is nearly 100% made possible by individuals like you. If you can, please make a gift for peace today.
P.S. In need of finding ways to entertain the kiddos/grandkiddos, or maybe even yourself as we shelter at home? Click here to view Dr. Suess's The Butter Battle Book, a classic parable on the arms race and mutually assured destruction from 1984, sadly still timely today.
P.P.S. People everywhere are looking for things they can do as we shelter at home. You can also help out by sharing this post with family, friends, and colleagues.