Peace Action Endorses Peterson and Turner
It really does sometimes feel like election season never ends, and that certainly holds true in the coming months. We've identified two critical special elections where we have a chance to continue to grow the number of progressive, pro-peace champions in Congress.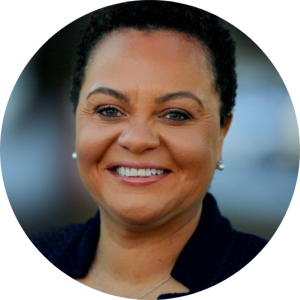 First up is the race for Louisiana's second district, vacated when the previous representative took a role on the Biden White House staff. We've endorsed candidate Karen Carter Peterson, a former state senator after she convinced us of her pro-peace credentials. When asked, Carter Peterson told us:
"I believe it's time to bring nearly two decades of unceasing conflict to an end. I believe it was a mistake by President Trump to deploy more combat forces, expanded their missions, and stoke regional tensions. I am committed to ending the forever wars and doing it responsibly … I support prioritizing diplomatic, intelligence, and law enforcement tools, rather than occupying countries and overthrowing regimes to prevent terrorist attacks."
Please take a brief moment today to chip in a donation to Karen Carter Peterson's campaign today!
In addition to Peace Action's endorsement, she's backed by the Congressional Progressive Caucus and Stacey Abrams, who played a critical role in the Georgia Senate races last year. We've embedded a trained Peace Action organizer into this campaign, and we now need the last-minute push before the election on March 20th. This is an important race for us, and we think it's imperative to send more and more women and people of color to Congress to wage the path toward peace. 
Next up is Ohio's eleventh congressional district, vacated by Rep. Marcia Fudge, when she was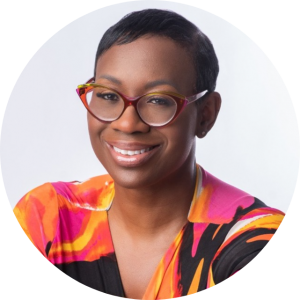 tapped to be Biden's Secretary of Housing and Urban Development. Our endorsement of Nina Turner in this race was something of a no-brainer. Turner is a progressive powerhouse, a former chair of Bernie Sanders's presidential campaign, and endorsed by Representatives Ilhan Omar, Rashida Tlaib, and Ro Khanna, as well as organizations like MoveOn, Progressive Democrats of America, the Working Families Party, in addition to Peace Action. When asked about her pro-peace priorities, she remarked:
"'We can't afford it,' is a popular refrain among politicians on both sides of the aisle–whether it's Covid relief, healthcare as a human right, a livable minimum wage, tackling climate change and climate injustice, investing in BIPOC communities to begin addressing generations of systemic racism and inequality or a myriad of other issues. The reality is we can afford it; but to do so, we must make humanity and not the military-industrial complex our priority."
Sending these pro-peace women of color to Congress is absolutely critical in keeping our legislative momentum up, and establishing a safer, more pro-peace U.S. foreign policy. Please chip in today to help send more pro-peace champions like Nina Turner to our nation's capital.
P.S. When it comes time for votes on ending "endless wars" and cutting the Pentagon's massively bloated budget, we need more candidates like Karen Carter Peterson and Nina Turner to vote the pro-peace way. Can we count on you today to help make sure they get to Congress to take those votes?