Holding Congress Accountable for Syria Vote – Great Report from the Grassroots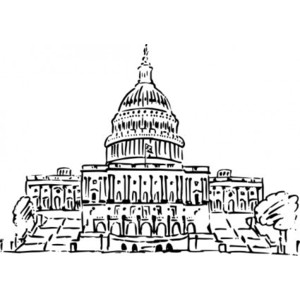 Mike Keller, who is president of the Peace Action Education Fund and has been active for more than 30 years with Peace Action in Anne Arundel County, Maryland, prepared the following account of a meeting he attended this past week with U.S. Rep. John Sarbanes, who serves his district in the House:
"U.S. Rep. John Sarbanes (D-MD) held a breakfast meeting attended by approximately 50 Annapolis-area activists in liberal cause groups.  I participated.  Sarbanes' intended agenda was to pitch a campaign finance reform proposal which he is sponsoring.  But he was peppered with questions, comments and concerns about the U.S. march to war in the Middle East.  Sarbanes said that he voted for the aid to Syrian rebels reluctantly, because he doubts it can be done effectively, that we can even identify 'moderates', and that we can prevent the weapons from falling into the hands of extremists.  He explained his vote as an  expression of support for the president's attempts to 'throw ISIS back on its heels'.  His response pleased no one in the room.  Sarbanes then noted that the authorization would expire in December and that Congress would conduct a 'robust debate' after the midterm elections on  the president's use of executive action to pursue ISIS.  Sarbanes also said that he disagreed with the White House's contention that the 2001 and 2002 Congressional resolutions could be applied to the current situation.  A member of Annapolis City Council, who attended the meeting, said that he could not trust President Obama's pledge to keep U.S. combat troops out of the fray, because air power alone cannot defeat ISIS.  Sarbanes said, 'I understand your concern'.
"Sarbanes could not avoid taking away from this meeting with progressive activists in Annapolis that his core constituency is worried and riled up about the prospect of getting entwined in another ruinous military adventure in the Middle East.
"Between now and the post election debate on whether to authorize the president to wage war against ISIS (assuming the White House and congressional leaders allow it to take place), it is critical that Peace Action members in alliance with individuals from other organizations and local elected officials get in the face of their House members on this issue and let them know the intensity of our opposition to the direction in which the United States in heading in the Middle East".