In Chicago for the NATO Free Future Counter-Summit and marching on May 20?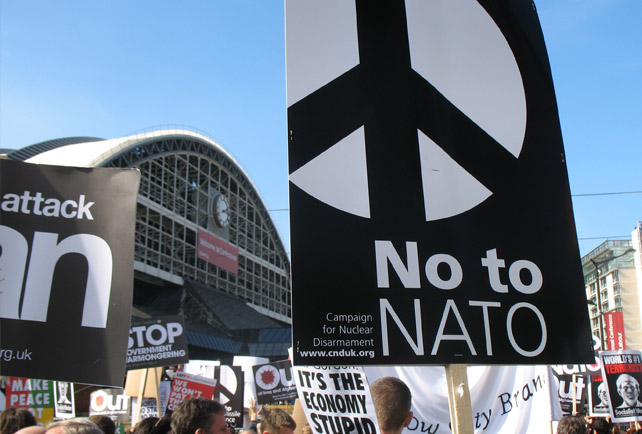 If you are marching on May 20, take our Nonviolence & Media training at 5pm on Wednesday, May 16.
Feel prepared and supported to exercise your right to nonviolent protest and speak to the media about why we must  end the war in Afghanistan and retire NATO.
After an overview of NATO/G8, the National Lawyers Guild and Street Medics will do presentations and answer questions.
You will have the option to do a NVDA training or break out to a media training session led by trainers from Peace Action and AFSC.
You will feel ready to go on Sunday, know your rights and counter the NATO summit media spin! Space is limited, please email Mary at mzerkel@afsc.org if you are interested in participating.
March on May 20 with the Network for NATO Free Future contingent for  the IVAW and CANG8 march.